Presenting Kick-Ass Classics and New World Premieres from the Era of Verse and Violence
Brave Spirits Theatre is dedicated to producing plays of Shakespeare and his contemporaries, especially forgotten works or rarely produced gems, from the era of verse and violence. BST productions, which contrast the elegance of poetry with the basest elements of humanity, work to tear down the perception of these plays as proper and intellectual and instead use them to explore the boundaries of acceptable human behavior.
Washington is blessed to have young, creative, multi-talented emerging companies like Brave Spirits here.
Now Playing
devised by Rachel Hynes and the ensemble
January 31st – February 25th, 2018
in rep with
by William Shakespeare
February 8th – February 25th, 2018

Current Season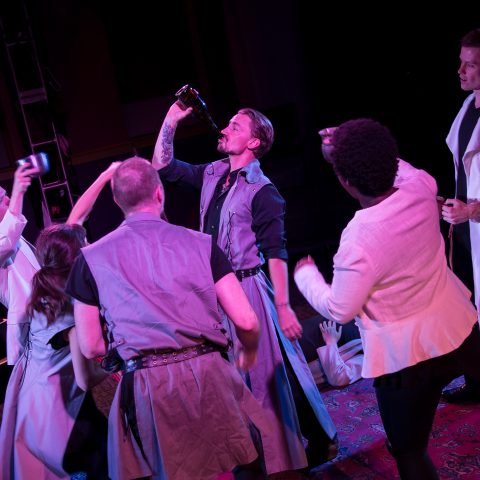 History In the Making
The Histories Project
In 2020, Brave Spirits Theatre will make history by becoming the first professional American theatre company to mount full productions of Shakespeare's two tetralogies and perform them in repertory.
BST News, Reviews, and More
In this series of posts, we'll be bringing you glimpses into the devising process for The Trojan Women Project. The…
Past Seasons