As Brave Spirits Theatre prepares for our incest repertory of A King and No King with 'Tis Pity She's a Whore, we'd love for our audience to get acquainted with the playwrights behind these stories …
Francis Beaumont and John Fletcher (A King and No King, printed 1619)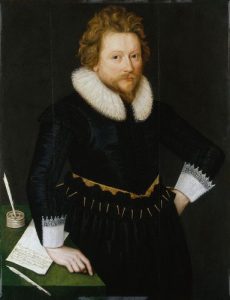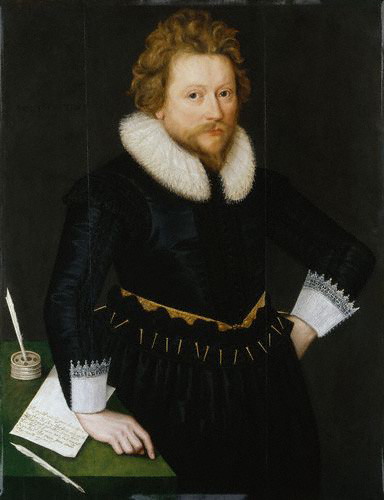 Francis Beaumont and John Fletcher are the most well-known collaborators of early modern drama. Beaumont was the son of Sir Richard Beaumont, a justice of the common pleas (Bliss 2).  He was educated in Oxford but soon became familiar with the various poets and playwrights around London (McMullan 11). John Fletcher was the son of Richard Fletcher, a prominent cleric and chaplain to Queen Elizabeth. He may have entered Corpus Christi College to follow his father's path into the church, but by 1606 he was crafting scripts for the Children of the Queen's Revels at the Blackfriars Theatre (Bliss 4). Beaumont also started writing his own works around the turn of the seventeenth century.
When the two worked together to compose the successful tragicomedy Philaster, their popularity took off.  Beaumont and Fletcher continued to collaborate for years and expanded their work to the King's Men, producing such titles as The Maid's Tragedy. Their reputation as a team contributed to the popular (but likely fictional) story from John Aubrey that the two writers lived and worked together in the same space and shared the same clothes. The fruitful partnership ended when Beaumont died in 1616. John Fletcher also collaborated with William Shakespeare on The Two Noble Kinsmen and composed his own sequel to The Taming of the Shrew. After Shakespeare's death, also in 1616, Fletcher became the house playwright for the King's Men until he died in 1625 (Tarlinskaja 200).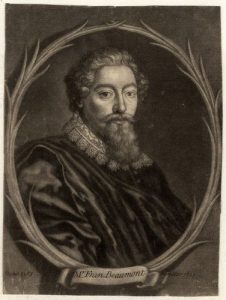 Beaumont and Fletcher's legacy, however, persisted well into the seventeenth century. During the suppression of the theatres, scenes from their plays were often used as short comedy "drolls" and their plays were among the most popular when the theatres reopened in 1660 (Wilson 12).  Printers produced over thirty of their works in a folio printed in 1647.  A second folio in 1679 added over a dozen more. Today, scholars often examine these texts to distinguish the authors' two writing styles and debate the extent to which "Beaumont and Fletcher" titles are truly (or equally) the work of both playwrights.
John Ford ('Tis Pity She's a Whore, printed 1633)
John Ford was born at Ilsington in Devon, the son of Thomas Ford (Vickers 263).  As with many English citizens of that time, Ford's early life is unclear, but he eventually entered Middle Temple in London. In the early 1600s, Ford was writing elegies and pamphlets as well as poems and essays, but by the 1620s he began collaborating with playwrights like Thomas Dekker and William Rowley on such titles as The Witch of Edmonton.
Eventually, Ford branched out into his own theatre work. Though some of his early compositions and collaborations began during the reign of King James, Ford was a predominantly Carolinian playwright (i.e. during the reign of Charles I). Contemporary scholars have noticed his fascination with psychology, symbolism, and melodrama. They've also debated the idea that his interest in 'melancholy' was due to a personal depression: William Heminges once described the playwright in a poem as "deep in a dump" with the "folded arms" and hat of a stereotypical melancholic lover, but it's just as likely that Heminges wanted to portray the playwright as a symbol of his plays and characters (Gibson xii -xiii). Of the plays that still exist today, 'Tis Pity She's a Whore is probably Ford's most famous. Italian filmmakers and the BBC have attempted to adapt the dark tragedy for the screen and many practitioners and scholars have noted the play's similarities to Romeo and Juliet.
Ford's other notable works include The Broken Heart (featuring a woman who starves herself to death when she's torn from her betrothed) and Perkin Warbeck (the pretender to the English throne who claimed to be one of the princes murdered by Richard III).  He continued writing for the theatre until his (presumed) death … he disappeared from any record after his final play, The Lady's Trial.
Though we're most familiar with Shakespeare's works, the theatre world in early modern England played host to an eclectic group of poets and playwrights looking to stretch artistic boundaries.  In Brave Spirits' repertory of A King and No King with 'Tis Pity She's a Whore, we hope you will discover new stories, styles, and voices in the era of verse and violence.
– Claire Kimball, Production Dramaturg
Previous Blog Posts on this rep: Incest, Power, and Chaos
Bliss, Lee. Introduction. A King and No King, by Francis Beaumont and John Fletcher. Manchester University Press, 2004.
Gibson, Colin. Introduction. The Selected Plays of John Ford. Cambridge University Press, 1986.
McMullan, Gordon. The Politics of Unease in the Plays of John Fletcher. University of Massachusetts Press, 1994.
Tarlinskaja, Marina. Shakespeare and the Versification of English Drama, 1561-1642. Ashgate Publishing Company, 2014.
Vickers, Brian. 'Counterfeiting' Shakespeare: Evidence, Authorship, and John Ford's Funerall Elegye. Cambridge University Press, 2002.
Wilson, John Harold. The Influence of Beaumont and Fletcher on Restoration Drama. Haskell House Publishers Ltd, 1969.