The Trojan Women Project
January 31st - February 25th, 2018
The Lab at Convergence
1819 N. Quaker Lane
Alexandria, VA 22302
Monday, Wednesday, Thursday, Friday, and Saturday at 8pm
Saturday at 3pm
Sunday at 2pm and 7pm
General Admission: $20
See both shows in the repertory for just $30!
---
About the Play
The Trojan Women Project, led by experienced devisor and BST Artistic Associate Rachel Hynes, explores the timeless story of The Trojan Women to illuminate modern women's relationships to war, sexuality, politics, slavery, and female-on-female violence. A blurred mash-up of song, movement, feminist text, and poetics, The Trojan Women Project employs a female ensemble from different backgrounds and of different cultures, ages, and races to create a new version of the classic play that speaks to us today. This intersectional look at American women asks why being women isn't enough to unite us and whether or not we are the losers in the American Dream.
The Trojan Women Project will be a part of the second Women's Voices Theater Festival (WVTF). The first WVTF, in fall 2015, was the largest collaboration of theatre companies working simultaneously to produce original works by female writers in history.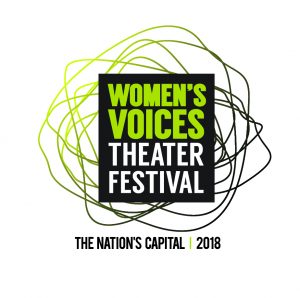 Cast and Creative
---
Schedule
Wednesday, January 31 @ 8pm: Preview The Trojan Women Project
Thursday, February 1 @ 8pm: Preview The Trojan Women Project
Friday, February 2 @ 8pm: The Trojan Women Project
Saturday, February 3 @ 8pm: The Trojan Women Project
Wednesday, February 7 @ 8pm: Preview Coriolanus
Thursday, February 8 @ 8pm: Preview Coriolanus
Friday, February 9 @ 8pm: Coriolanus
Saturday, February 10 @ 3pm: The Trojan Women Project
Saturday, February 10 @ 8pm: Coriolanus
Sunday, February 11 @ 2pm:The Trojan Women Project
Sunday, February 11 @ 7pm: Coriolanus
Monday, February 12 @ 8pm: The Trojan Women Project
Wednesday, February 14 @ 8pm: The Trojan Women Project
Thursday, February 15 @ 8pm: Coriolanus
Friday, February 16 @ 8pm: The Trojan Women Project
Saturday, February 17 @ 3pm: Coriolanus
Saturday, February 17 @ 8pm: The Trojan Women Project
Sunday, February 18 @ 2pm: Coriolanus
Sunday, February 18 @ 7pm: The Trojan Women Project
Monday, February 19 @ 8pm: The Trojan Women Project
Wednesday, February 21 @ 8pm: The Trojan Women Project
Thursday, February 22 @ 8pm: Coriolanus
Friday, February 23 @ 8pm: The Trojan Women Project
Saturday, February 24 @ 3pm: The Trojan Women Project
Saturday, February 24 @ 8pm: Coriolanus
Sunday, February 25 @ 2pm: The Trojan Women Project
Sunday, February 25 @ 7pm: Coriolanus